Charles (Charley) Cormany, Executive Director
Beanstalk Energy
Charles has been involved in the home performance industry for over a decade. Prior to his position as executive director, he was a home performance contractor.
Working as a project manager, he supervised home performance crews for several different companies, including his own. After multiple years of managing home performance crews he has a first-hand understanding of the challenges of the industry. With the knowledge gained from being involved in hundreds home performance projects, he has a fact-based understanding of what solutions provide effective results.
He is formerly trained in HVAC design, installation, and troubleshooting and has wide ranging experience with new technologies. Having run his own home performance company he understands the entire process from developing leads, closing sales, interacting with consumers, and building effective process. At EFCA, he has helped to streamline operations and restructure the organization in order to meet the demands of an ever-changing industry.
Dan Thomsen, Chair
Dan Thomsen is the President and founder of the Building Doctors, a home performance contracting that is a Building Performance Institute accredited company. Dan received a Bachelor of Science from West Virginia University and a Master of Science from North Carolina State University.
He is a Building Performance Institute certified Building Analyst and Envelope Specialist, an instructor and verified contractor with the California Building Performance Contractors Association, a verified contractor with the Home Performance with Energy Star Program, certified through the California Home Energy Efficiency Rating Services and an existing home rater, and a founding member of Efficiency First where he is on the Board of Directors, the National membership chair, on the marketing committee and the Southern California Chapter Chair.
Sean Armstrong, Treasurer
Together with his partner Michael Winkler, Sean Armstrong of Redwood Energy has led the Zero Net Energy design (all-electric and 100% solar powered) in new construction and rehab design of more than 7000 units of housing in California, primarily affordable but including subdivisions and market-rate condos.
A committed environmental leader since starting environmental clubs in two successive high schools, his career in Zero Net Energy (ZNE) construction began in college in 1995 the oldest ZNE-effort demonstration house in the U.S., at Humboldt State University. As a Co-Director in 1999, the Campus Center for Appropriate Technology allowed Sean to support the installation of a new wind turbine in the backyard, a new ZNE-scale PV array on the roof, a biodiesel refinery in the backyard, a pedal-powered TV/VCR, and many more experimental technologies.
Professionally, Sean began work on ZNE design in 2005 with developers of affordable housing in HSU's college town, Arcata. The City Council required the developers to build the first 50% ZNE apartment complex in the U.S. (Courtyards of Arcata). When it successfully opened in 2006, the City of Arcata raised the bar and in 2009 required a 100% ZNE offset at the senior housing called Plaza Point, which in 2012 was the first apartment complex to actually achieve ZNE in North America. In 2011 Michael and Sean formed Redwood Energy to support ZNE multifamily affordable housing, and we have grown to support ZNE tiny homes, subdivisions and residential towers.
Our clients include Affirmed Housing, AMCAL, CHISPA, Eden, Pacific Communities, the Corporation for Better Housing, Mutual Housing California, MidPen, MLK Partners, Danco Communities, Palm Communities, Mini Mansion, RCD, Duffie Inc, Community Housing Works, Standard Property, Related Properties, and many more.
Tom DiCandia, Secretary
Tom DiCandia has over 25 years of management experience, responsible for quality, productivity, and bottom-line profit in a variety of business fields. Tom is a BPI Building Analyst, certified by the Building Performance Institute. Tom began studying and implementing energy conservation and alternative energy in commercial property management in the 1990's.
Tom's technical background includes electronics, electrical, audio, and a working knowledge of plumbing and mechanical systems. Tom trained in residential home performance with the California Building Performance Contractors Association, Pacific Energy Center, Saturn Online, Home Safe Environmental, and a variety of individual classes ranging from residential water conservation strategies to the technical installation and servicing of high-efficiency combustion appliances, solar thermal systems, and hydronic radiant distribution systems.
During the 5 years Tom spent at Recurve/Sustainable Spaces, Tom performed home performance testing on at least 300 homes and managed close to 1,000 projects as a project manager. Tom joined SDI Insulation in 2011 to continue to offer home performance efficiency solutions to homeowners and improve existing residential building stock using building science principles. Tom's current studies continue to include building science, building performance testing and remediation, and environmental impact awareness.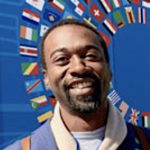 Mark Oliver Hall
Mark Oliver Hall is an Oakland, CA native, and former Capital Improvement Project Manager for the City of Oakland, instrumental in the adoption of the 2008 ARRA Green Jobs and Environmental Action & Resilience Plan.
For the last 7 years, Mark has worked in the private sector for Revalue.io, an energy efficiency project developer working to prepare communities for the clean energy transition through energy efficiency and workforce development.
In 2019, Mark was appointed to the California Green Bond Market Development Committee by CA State Treasurer Fiona Ma and is currently working with local jurisdictions and issuers to increase adoption, equity and diversity.  Mark is a graduate of Morehouse College and a member of the International Association of Assessing Officers.
Debra Little
Debra is a home performance and valuation specialist and creator of AjO, a data tool that equips contractors to quickly collect and report data on energy upgrade projects. AJO produces a One Page Report that supports data requirements of appraisers to attribute value to performance assets.
Debra is active in education of real estate appraisers and agents on valuation and market representation of high-performance home assets; energy and water efficiency, beyond energy, and renewables.
Debra's experience building her own high-performance home in 2007, appraising in CA (2001- present), home performance consulting (2009-present), along with earlier work in data, video production, and marketing in NYC informs her current focus as she directs AjO. AjO integrates behavior and brain science to drive demand for building science.

Beckie Menten
Beckie designs and implements energy efficiency and building electrification programs for the EBCE community. She focuses on programs that conserve energy, maximize the efficient use of renewable energy resources and provide important co-benefits to the community.
Beckie has more than 17 years experience working on energy conservation and climate change mitigation strategies, including experience working at the California Public Utilities Commission, the California Energy Commission, and launching the first set of demand side management programs offered by a CCA in California during her tenure at MCE.
Beckie holds an M.S. in Environment, Technology, and Policy from Humboldt State University. In her free time, she enjoys being outside - gardening and hanging with her fabulous flock of chickens, backpacking, climbing, backcountry skiing, and all the other adventures with her two dogs and husband.