In addition to being part of a community and contributing to the policy discussion in California, members also receive exclusive discounts.
2023 National Home Performance Conference & Trade Show
The 2023 National Home Performance Conference & Trade Show (NHPC23) is hosted April 17-20, 2023, in Seattle, Washington. Each year, this event brings together contractors, weatherization professionals, trainers, program administrators, energy auditors, and others working in residential energy efficiency for the latest developments and education in the industry.
First 20 EFCA Members to Register Save $100. This discount only applies to the non-BPA-member rate.
So the discounted admission price is $895 for early registration (available until March 16) or $995 (begins March 17, at 12 AM ET).
First 20 EFCA Members to Register Save $100
Current EFCA members:
To receive the BPA NHPC Discount Code, please send a request to:
Jeff Kausch, EFCA Membership Director jeff@efficiencyfirstca.org
.
Energy Circle is an industry-specific marketing and lead generation agency that provides marketing services exclusively for home performance, high-performance HVAC companies, and solar.
Through your membership with EFCA, you receive $1,000 off the marketing strategy and planning phase in advance of marketing services -- valued at $5,000.
The marketing strategy and planning phase is vital to building your digital marketing lead generation foundation, where our team of experts complete audits of your business' SEO, competitive analysis, audiences, search engine marketing, content and website performance.
Reach out to schedule an obligation-free introduction to learn more and to see if partnering with Energy Circle is the right fit for your business!
Contractor Testimonial
"We've been with Energy Circle for many years now and they have been wonderful since day 1. They are very knowledgeable about things I have no clue about! Our website not only looks great, but it drives many quality leads and is full of fresh content. They take the guesswork out of running a website, so I can concentrate on my business. Thank you EC for being so awesome! Everyone that works there is exceptional. Special shoutout to Deirdre our account manager! You Rock!" - John DiMuccio | Owner CARJON Air Conditioning and Heating

$1,000 Off
The planning, strategy and setup fee for lead generation services, exclusively serving solar, home performance, and high-performance HVAC contractors
TruTech Tools is a leading distributor of energy auditing, HVAC, combustion and emissions testing equipment, gas detectors, moisture meters, thermal imaging cameras, airflow meters and blower doors and duct blasters.
With over 75 brands, you can find the best equipment for your technician, contracting, HVAC/R, building, and industrial needs. Browse through great brands like Fieldpiece, Testo, Hilmor, CPS, Bacharach, and more. Discover the tools necessary to complete your projects with optimal results. Get incredible performance from trusted gear at TruTech Tools.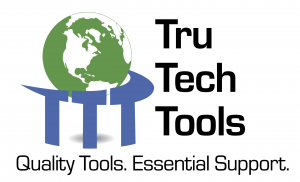 8% Off Orders*
* Excluding Fluke, FLIR and Route shipping protection. May not be combined with any other code or offer.
What is Kwik Model?
Kwik Model is an application for quickly and easily creating a 3D computer model of a house with no CAD software or CAD experience.
It then accurately calculates the "take-offs" that are needed for heating and cooling load calculations and energy simulations. These are summarized in easy to read tables and can be exported in spreadsheet format.
The user interface is based on a very popular, super realistic video game platform. It is intuitive, fast, and fun. See for yourself.
It can draw super realistic HVAC ducts, equipment, registers and fittings to scale. Ducts can be sized manually or automatically.
Designed by a licensed Mechanical Engineer with 30 years experience in performing and teaching residential HVAC design and energy modeling. His main goal is to make these tasks simple and fun – so MORE people will do it and do it BETTER.
Listen to Bryan Orr of HVAC School interview Russ King, designer and co-owner of Kwik Model 3D
HVAC School Podcast – 3D Duct Modeling for Residential HVAC
Check out the user-run Facebook Group:

AirScape was started in 2006 by a small team of HVAC engineers with a passion for green building. We've spent over a decade designing and refining the best ventilation cooling systems on the market, and evangelizingthe opportunity to use natural cooling for a greener America. Natural ventilation cooling systems are one of the greenest upgrades you can make to your home.

HVACQuick sells high performance ventilation and green products for residential and commercial ventilation. We provide a large stocking inventory and expert advice for fans, grilles and registers, airflow boosters, HEPA filters, air purifiers, dryer boosters, air handlers, attic fans and vents, bathroom fans, crawl space radon ventilation products, condensate pumps, indoor air quality products,whole house fans, solar air heating, floor heating, and more.