Continuing Education for Contractors
This page contains a list of educational resources for contractors. There is a wide variety of industry-specific educational offerings available, including webinars and on-demand classes. You may even earn CUEs as well. We suggest you check this resource page regularly as we continue to add more content.
Highlighted EFCA Partners' Events
The 2023 National Home Performance Conference & Trade Show (NHPC23) is hosted April 17-20, 2023, in Seattle, Washington. Each year, this event brings together contractors, weatherization professionals, trainers, program administrators, energy auditors, and others working in residential energy efficiency for the latest developments and education in the industry.
First 20 EFCA Members to Register Save $100. This discount only applies to the non-BPA-member rate. Current EFCA members: To receive the BPA NHPC Discount Code, please send a request to: Jeff Kausch, EFCA Membership Director jeff@efficiencyfirstca.org
TECH & ESMAC Heat Pump Water Heater Education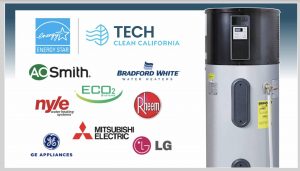 Don't miss TECH Clean California and Energy Star HPWH Manufacturers Action Council's (ESMAC) upcoming heat pump water heater (HPWH) webinar!
Choose the date that works best for you:
March 27, 2023
April 10, 2023
April 26, 2023
May 8, 2023
May 24, 2023
June 12, 2023
June 28, 2023
Each 2 hour live online webinar starts at 7:00 AM PST.
Who should attend: Licensed contractors (GCs, C36, C20), service managers, installers, service technicians, sales staff, customer service, general administration.
Learn how to:
Identify the key difference between standard water heaters and HPWH
Explain the benefits of heat pump water heaters
Identify dwelling and customer types that benefit the most from HPWH
Calculate appropriate tank size based on dwelling and occupancy
Describe installation best practices
Describe service and maintenance best practices

TECH Clean California's Hybrid Water Heater Quick Start Training Program
Complete the ESMAC Heat Pump Water Heater training and receive a FREE HPWH of your choice that you install for someone in your company!
Participation Rules:
Contractor must be enrolled in TECH
Take one TECH & ESMAC HPWH Education Training (see webinar above)
Contractor must be licensed for water heaters, have a plumbing department
Contractor must be in a targeted region and/or in a DAC census tract
TECH will pay the cost of the water heater from the distributor/manufacturer
Contractor must choose a HPWH partner and be trained on the product
Contractors must understand sizing, use of TMV, location considerations (including electrical needs) and CTA-2045 ports before placing order w/ TECH
Units are expected to be installed for employee sales & installation leads only
Once the contractor has been trained, they can pick up their units and install
Installation details will be uploaded into Iris via Excel spreadsheet
If you are a TECH enrolled contractor you could obtain a free HPWH; please contact your account representative for more info.
Is Your Company Eligible for up to $26,000 per Employee From an Employee Retention Credit?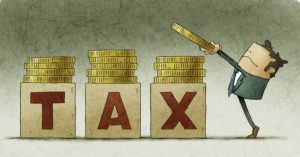 The catch? 
It's complicated and time-consuming, so be careful who you hire to help you.
The Employee Retention Credit is a refundable tax credit designed for businesses who continued paying employees while shutdown due to the COVID-19 pandemic or had significant declines in gross receipts.
To be eligible, employers must have:
1. Sustained a full or partial suspension of operations due to orders from an appropriate governmental authority limiting commerce, travel, or group meetings due to COVID-19 during 2020 or the first three quarters of 2021.
2. Experienced a significant decline in gross receipts during 2020 or a decline in gross receipts during the first three quarters of 2021.
How much time is left to file a claim?
Businesses have until 2024, and in some instances, 2025, to do a look back on their payroll during the pandemic and retroactively claim the credit by filing an amended tax return / form 941-X.
Be smart. Use caution.
Consult a reputable, qualified tax pro about eligibility; be aware that there are many opportunistic, sometimes unscrupulous companies offering ERC services. You are responsible for the info on your tax returns. Please carefully read this important ERC alert from the IRS.
Go to IRS.gov and search for Employee Retention Credit to learn more about eligibility requirements and how to claim the ERC.
Disclaimer: This article provides an overview of tax credits for businesses. It does not constitute professional tax advice or other professional financial guidance and may be subject to change. It should not be used as the only source of information when making tax decisions, or when executing other binding agreements.
Educational Resources
| | |
| --- | --- |
| PG&E, Free online classes | Home performance, HVAC, Lighting, and many others |
| 3C-REN (Tri-County Regional Energy Network) | Calendar of Online Classes and Training |
| Comfortable Home Rebates | Home Performance Contractor Academy: Home Performance Marketing Course, Sales & Operations, and Quality Management |
| Building Performance Association, Digital Monthly Magazine | Building Performance Journal |
| Building Performance Association, Training & Career Hub | Building Performance Training Center |
| Heat Spring, 6-week BPI CEUs | ASHRAE ventilation - 62.2 standards |
| CalCERTS, Contractor and Rater Training | HERS, EPA and Building Dept. trainings |
| The Climate Center | California Energy & Climate Legislation Bill Tracker |
| Community Housing Partners, BPI and HP education | Community Housing Partners |
| Saturn Resource Management, Online training with CEUs | BPI Certification and HP education |
| Building Science Corporation | Building Science Seminars and Training |
| Construction Instruction, Building Science Archives | Building Science Videos |
| Pro Trade Craft, Youtube Channel | Pro Trade Craft Video Archive |
| Build with Matt Risinger, Youtube Channel | Build with Matt Risinger |
| Montana State Weatherization Center | WxLIVE with Chris Dorsi, Fridays 8a Pacific |
| Southern California Edison | Calendar of Classes and Workshops |
| SDG&E | Home Performance Classes |
Events, Courses, Conferences
Find additional upcoming events, courses, and conferences on our Events Calendar